Outschool Live Online Teen Educator: Dr. Kafferly
Many Fun, Engaging, & Educational Live Online Video Classes for Teens! Set Learning Free & Let Their Curiosity Run Wild!
Energetic, Fun, & Very Engaging Live Online High School Teen Educator. Social Sciences / Humanities & Many More Different, Interesting, Challenging, Enriching, & Fun Classes for Teens!
Outschool is an innovative education platform that offers a variety of engaging, small-group classes online. Unlike traditional classes, Outschool classes give kids the unique opportunity to explore their interests in-depth via interactive, live video by experienced, independent educators.
When Outschool was founded in 2015, homeschoolers were the first to discover our classes, but it wasn't long before kids in conventional schools began supplementing their education with fun and unique, interest-based classes. Today, Outschool offers more than 140,000 live online classes to more than 1,000,000 learners in 183 countries worldwide.
✨️ Are you brand new to Outschool? Is this your teen's first class? If so, use promo code DRKAIKA2020 at checkout after enrolling your teen into ANY class on Outschool to instantly save $20.00! 💵👍Creating an Outschool account is FREE and there is NO obligation!
🙂 We're not in school, we're OUTschool! My classes are designed for teens who are either homeschooled or after school. My fun, interesting, educational & enriching classes can be tailored and individualized for each teen's abilities & needs because differentiated instruction and assessment are so very important. I am extremely flexible! I am here to serve all teens & parents to the very best of my ability and everyone is warmly welcome!
Here are my live video classes for teens:
MONDAYS
Complete Social Studies with a Variety of Topics & World of Nations Teens
Appreciating Our Social World, Culture, & Diversity: Intro. Sociology for Teens
Private 1 to 1 Accelerated 9th & 10th Grades Complete Home High School Full Curriculum (Part 1 of 2)
Intro. Education: Teacher & Instructor Careers Plus Student Teaching for Teens
TUESDAYS
Comparative World Religion Traditions & Cultures for Teens
Behaviorism, Mental Make-Up, & Personality Studies: Intro. Psychology for Teens
Drivers Ed: Intro to Driving & Learning Responsible Driving Skills for Teens
Meteorology: Examining Weather, Its Phenomenons & Forecasting for Teens
WEDNESDAYS
Understanding Criminal & Social Justice plus Law Enforcement for Teens
Novel Study: Reading and Discussing "1984" by George Orwell for Teens
Discussing the Nature of Knowledge, Reality, & Existence: Philosophy for Teens
Private 1 to 1 Accelerated 11th & 12th Grades Complete Home High School Full Curriculum (Part 1 of 2)
Book Study: Reading & Discussing "Animal Farm" by George Orwell for Teens
THURSDAYS
Discovering LGBTQ+ Studies, Culture, & History for Teens (Part 1 of 2)
Discovering LGBTQ+ Studies, Culture, & History for Teens (Part 2 of 2)
Genders & Sexualities Alliance Network - The Official & Original High School GSA Club
BY REQUEST ONLY:
Private One on One Teen Mentoring With Dr. Kafferly (Ongoing Subscription)
OTHER CLASSES:
Mardi Gras History PARTY for Teens (One Time Class) available only in February/March
Easter History PARTY for Teens (One Time Class) available only in March/April
Halloween History PARTY for Teens (One Time Class) available only in October
Winter Holidays Histories PARTY for Teens (One Time Class) available only in December
LGBTQ+ Pride Month PARTY for Teens (One Time Class) available only in June
🏤 I have taught in the discipline of Social Sciences which includes Social Studies, History, Economics, Government, Humanities, Psychology, Philosophy, Criminal & Social Justice, LGBTQ+ Studies, Comparative World Religion, and Sociology at the high school level and at various higher education institutions for over two decades. I have also taught Meteorology, Drivers Ed, Teaching & Education for Teens & Adults, and the books "Animal Farm" & "1984" both by George Orwell from a Social Sciences perspective. I now teach all of these interesting and highly educational subjects, plus more, exclusively on Outschool.
📚 I have a Bachelor of Arts degree in both Social Sciences with Education Concentration and in Criminal & Social Justice, a Master of Arts degree in Education with Curriculum Development and Higher Education Specialties. I also earned a Doctorate of Philosophy.
🫡 I have had the distinct honor and privilege to be a high school educator for over 20 years and before that an Educator Assistant in elementary school for two years and in middle school for two years too. I have taught GED classes for inmates in county jails and Basic Driver and Advanced Driver Improvement Education for the National Safety Council. I have great enthusiasm and a true passion for teaching, coaching, guiding, and mentoring my students to not only learn new information and material but also to guide them in how to learn for themselves as adults.
🧠 My philosophy of teaching combines a few educational theories. I use constructiveness, idealism, humanism, and realism theories as appropriate. I also use brain-based techniques. I do my absolute best to incorporate differentiated instruction and assessments with my students since students learn and give feedback in varied ways according to their individual needs and abilities. If the student is enjoying the process and having fun, they will learn new things.
😁 Making learning interesting, fun, exciting, challenging, and eye-opening so that students enjoy the process of learning their chosen subject matter is very important and also fun for me too. It's not just all about the textbook. I use a variety of technological sources such as YouTube, articles, movies, images, Adobe Express, & Canva, just as a few examples. Students also have the opportunity to make their own videos, animated online posters, and slideshow projects, to bring in some creativity and variety in their responses to what they've learned. I teach students not only to learn the material and expand their minds but also how to learn as well. I am very flexible and am here for each individual student's needs, aspirations, and abilities.
I and Outschool stand with learners. We are all learners.
At Outschool, we commit to standing with all learners by fostering a diverse and multicultural community, where differences are honored, welcomed, and accepted. With education as the catalyst and technology as the tool, we are uniquely positioned to connect learners to experiences that broaden their understanding of themselves and the world around them through our collective love for learning.
At Outschool, we strive to be OUTstanding by fostering a global online community, elevating unique voices, and transforming the way we work and learn.
At Outschool, we are all learners. We are curious and continuously interrogate the inequities created by systemic oppression on education and learning. We have the opportunity to evolve education by creating a marketplace that reflects and respects the lived experiences of historically ignored communities.
This work is never done. To ensure equity across multiple lines of difference and experiences, we maintain a bias toward transformative action.
Here's what action looks like for Outschool.
Diversity
We intentionally include fair representation of different social identities–including but not limited to race, ethnicity, gender, gender identity, social class, physical ability or attributes, and learning needs.
Equity
We implement processes to ensure inclusion and procedures to eliminate barriers or imbalances that keep community members from having equal opportunities.
Inclusion
Outschool cultivates an environment where all individuals feel welcomed, supported, and valued.
Belonging
We create a sense of connection through meaningful experiences by connecting people, ideas, and resources.
Click on the website link to learn more about me, my authentic parent reviews, all of my available classes for teens, and to look around Outschool for yourself! Creating an Outschool account is FREE and there is NO obligation!
My business follows a policy of non-discrimination that includes sexual orientation, gender identity, and gender expression.
4548 Post Street
Jacksonville , FL 32205
United States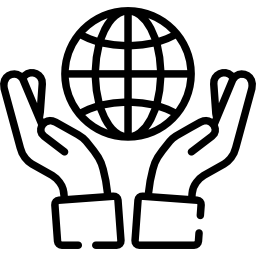 Online Business
Contact this business via web or phone to learn more about their services.
Recent Listings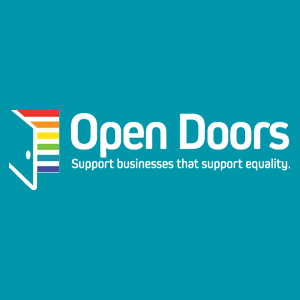 Counseling services to ages 12+ and up.
50 Leanni Way, Unit C4
Palm Coast FL 32137

At Splendas, we are not just another home decor online shopping company. We are passionate about providing top-notch "…
30 North Gould Street,
Sheridan WY 82801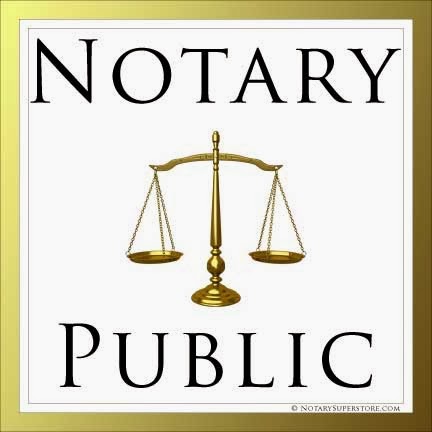 Our Certified Signing Agents and Mobile Notaries provide services throughout Brevard County Florida. Some of the…
1 Meadow Lake Rd
Rockledge FL 32955
Report an update
Let us know if you find any information about this business that needs to be updated or changed.
Thank you for sharing your information. Someone from our staff will follow up with the business.
Suggest A Business
Don't see your favorite business in the Open Doors directory?
Please, complete the form and someone from our staff will follow up.
Are you a business owner or manager who would like to be listed?
Browse our Top Categories